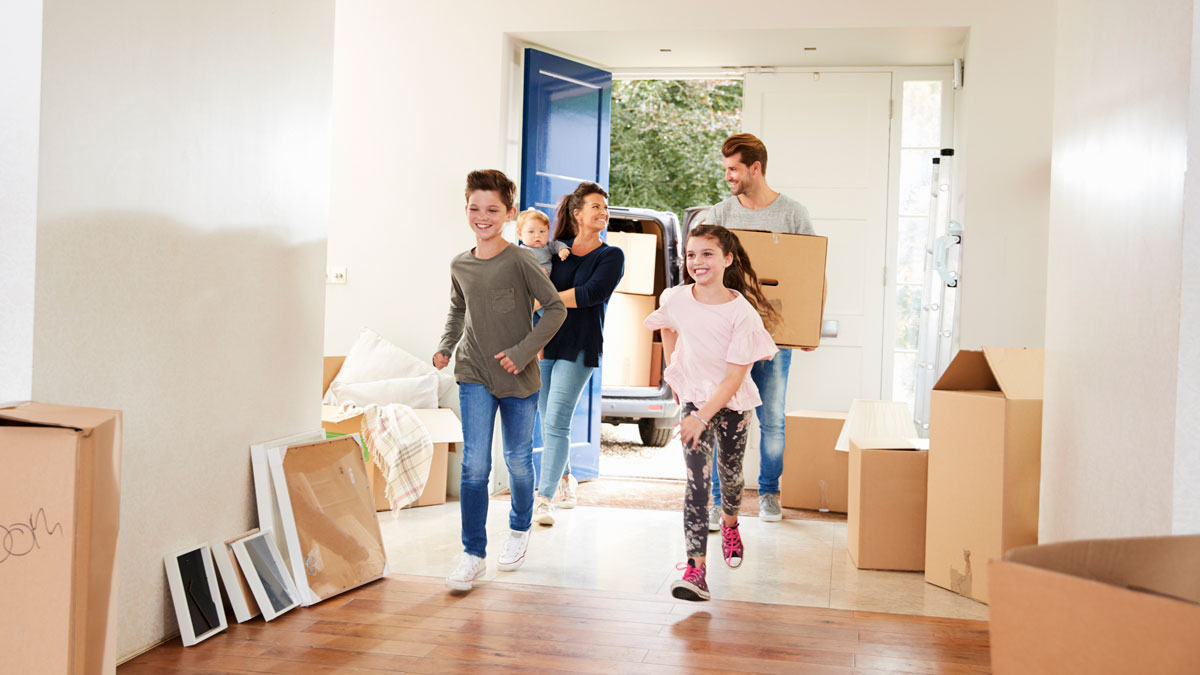 Connecting the Internet into a new Home & How to Wire it
The internet is an increasingly important part of any Australian home. 86% of households have some form of internet access according to the Australian Bureau of Statistics. The rise of streaming platforms such as Netflix, Stan, Kayo and others, means that the internet is now fundamental for the relaxation and entertainment of many Australians. Consequently, it is more important than ever before to consider the internet and prepare in advance when moving into a new home, ensuring the internet is ready to go from day 1.
Type of Internet
For many, choice of home can be influenced by the type of internet available at the house/apartment. As we discussed in our blog on NBN pitfalls for the home, there are several different types of NBN and not all of them are equal. Under the NBN multi-technology-mix, you could experience quite a different internet experience if you move from a home that has fibre to the premises to somewhere that relies on a fixed wireless connection. If the internet is important to your daily needs this may be something to factor in when looking for your home, but beware that you may pay a premium for a location with a better type of NBN. Using Leaptel's service qualification tool you can find out what NBN is available at the address you're looking at.
Once you know where you'll be living, and when you'll be moving in, it's time to make arrangements to have the internet connected at the address. Some things to consider are:
Do you have the right equipment for the type of NBN? – if you're moving from NBN FTTP or HFC to a NBN FTTN/FTTB connection you need a VDSL capable modem.
Has the NBN been installed yet? If not, then physical work will need to be done by NBN to have a connection, and this can take 2-3 weeks to book in.
Are there any costs, such as a new development charge, that you need to be aware of?
For each of these questions, we encourage you to contact our helpful Australian based team and they will readily provide you with accurate answers to any of your questions.
Activation
Getting the NBN activated at an address that has had a connection previously generally can be done within 1-2 business days. If there hasn't been NBN at the address before, then it may take up to 4 weeks from the order for NBN to complete the install. We recommend you contact us with as much notice as possible to ensure you aren't left waiting. Please note however, we cannot activate a service or have a technician visit until you have taken possession of the property under your purchase or lease agreement.
The last consideration is whether any internal work needs to occur inside the premise to get the most out of your internet. While WiFi can perform adequately for many purposes, the increased use of WiFi for streaming content is putting a lot of strain on WiFi frequencies and channels in and around residential properties.
A recently released report from the Australian Communications and Media Authority on residential modems found that more expensive modems generally don't provide greater WiFi performance. Instead, rather than spending money on a fancy router, there may be better options to increase performance.
Fixed Cabling
Fixed cabling is a great addition to the house, and many new houses have it already installed. You can use this cabling to connect devices such as TVs, gaming consoles and desktop PCs, to your modem directly. This ensures they will always be getting the full speed rather than relying on the modem's WiFi to do the heavy lifting. Nothing is worse than having your favourite TV show interrupted by local interference on your WiFi!
If you don't have fixed cabling, it may be worthwhile having some installed. This can be arranged with any accredited data electrician. For many people however, the cost of getting fixed cabling installed my be prohibitive, or you may be renting and unwilling or unable to have the work done. Don't worry there is an alternative.
Powerline Adapters
Powerline adapters use your home's electrical wiring to connect your devices to your modem. These adapters are very straightforward to install, with most major electronic stores selling them. Prices vary depending upon rated performance, but powerline adapters are increasingly the go to solution to quickly resolve slow speeds caused by WiFi performance.
With your internet connection well organised, and your home setup all sorted, you can rest assured that after a busy day of moving heavy furniture and unpacking boxes, you can check the latest social media and watch your favourite TV show.
---
---