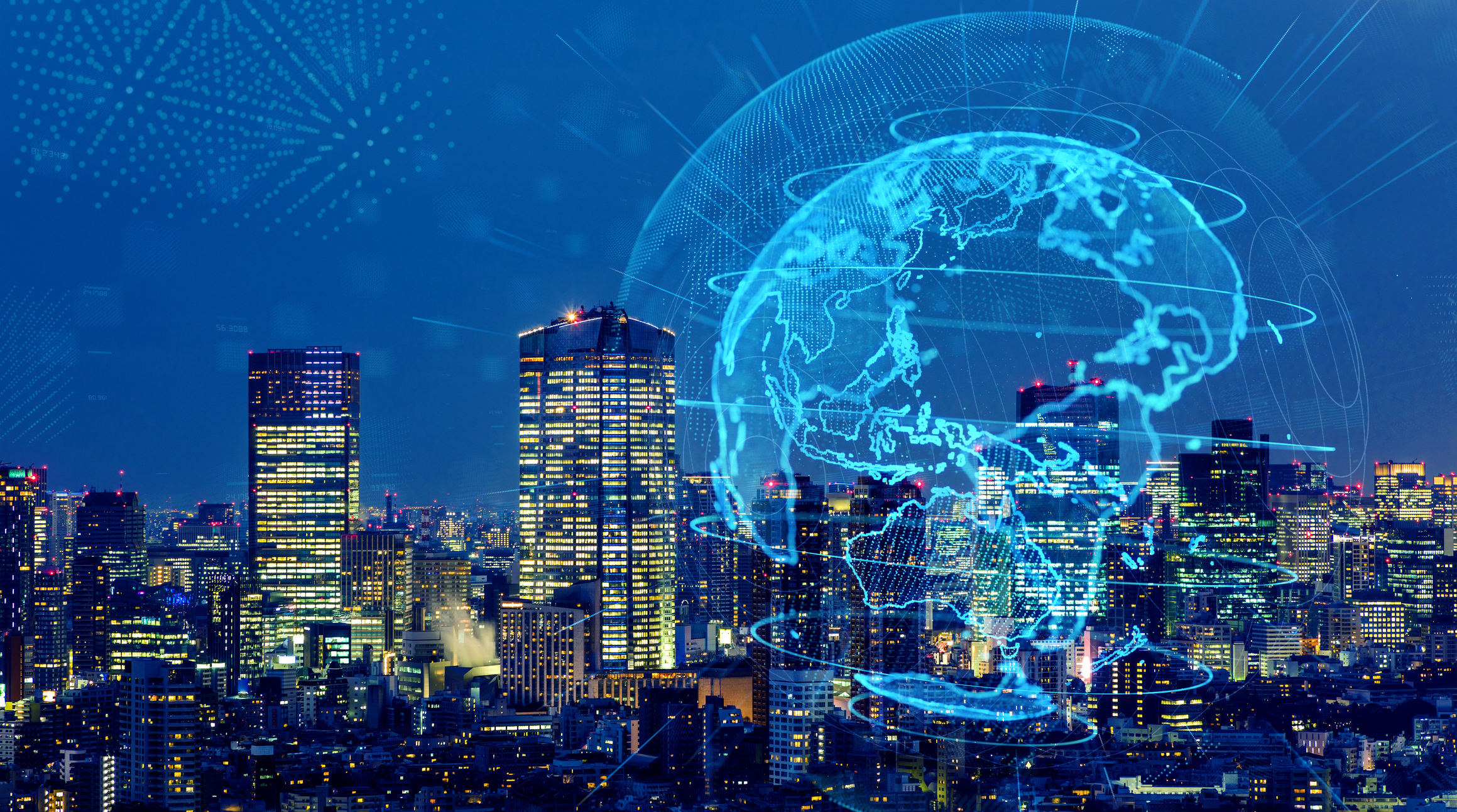 Making 2020 internet work & gearing up for 2021
No one could have anticipated that 2020 would involve spending so much time at home as well as more time on the internet.
With internet usage increasing on average; 34%,  our home internet connection has been fundamental to our ability to work, educate and relax at home.
Whether you're using your internet connection for a virtual meeting, a boardgame, or some streaming – buffering and dropouts have become an even greater concern than ever.
"Sorry my internet is having a moment…" is now the sentence many of us fear having to say to our colleagues, friends, family or fellow students – particularly more than once!
Fortunately for most of us, and in particular Leaptel customers, the internet has held up remarkably well in the most testing of circumstances. At Leaptel, our typical evening speeds have remained at their pre-COVID levels of 85Mbps, and even increased to 90Mbps on OptiComm.
These results are despite bandwidth per customer increasing significantly since 1 March 2020. From 1 March through to 1 May – as Australia grappled with the first wave of COVID-19, the average bandwidth per customer increased by 16% on the Leaptel network (from 1 March levels).
Through July and August as Victoria grappled with its second wave and NSW sought to prevent one of its own, this figure increased to 25%. This occurred even with most major streaming providers such as Netflix limiting the bitrate of their videos to reduce the bandwidth consumption (note: these limitations were reverted in late September).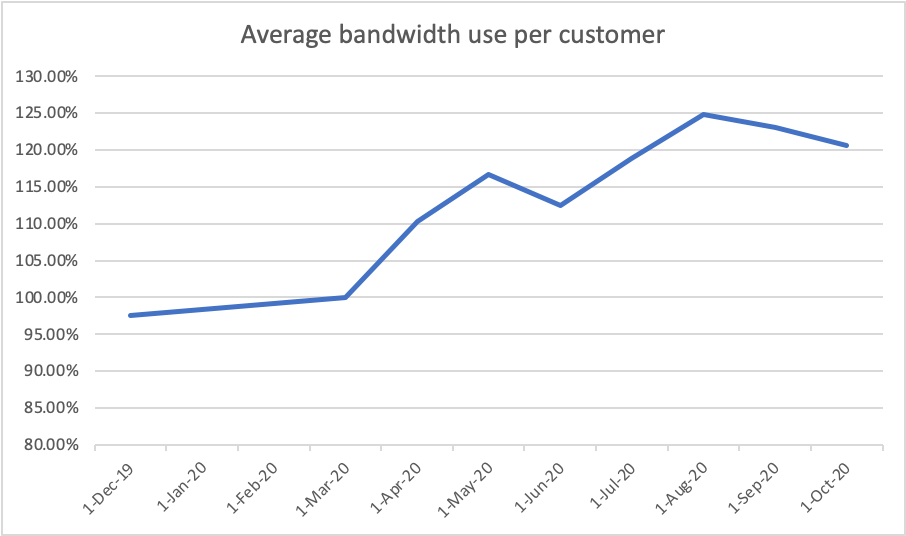 The increased demand for virtual interactions has driven a need for higher upload speeds. The capabilities of our Pronto plan (25Mbps/5Mbps) has been stretched by multiple simultaneous virtual meetings for work, education or recreation.
This has reinforced the value of the Accelerated plan (50Mbps/20Mbps) as the sweet spot of internet use in 2020. The ACCC has recognized that 50Mbps/20Mbps plans are sufficient for most home users and if you're unsure of what plan to choose, we continue to recommend the Accelerated 50Mbps/20Mbps as your best option.
And as of 1 July, the Accelerated plan with unlimited data is now available for $79.95 across all our products types.
If you want a bit more download however, we're also now able to offer our Full Throttle plan, with 20Mbps upload, for $89.95 per month, making high speed internet more affordable than ever (an upload boost to 40Mbps remains available for a monthly price of $99.95 per month).
And despite these price changes, we're committed to delivering the same high-quality service as always.
What's next in 2021?
We're all feeling uncertain about the future, with so much of it seemingly dictated by the fear of COVID-19 lurking around the corner.
MORE CAPACITY & MORE SERVICE:
The Leaptel team worked super hard to ensure that your home internet service met the needs of 2020, and we're working even harder to make sure 2021 is no different.
We've hired more staff and increased our staffing hours (all working from home) so that you can speak quickly to a knowledgeable staff member located in Australia when you need to.
From a technical standpoint, we've been pro-actively upgrading our network capacity across the board to ensure we can keep up to the increased network demand. As well has simply purchasing additional capacity from network providers such as NBNCo, OptiComm and LBNCo, we've also rolled out extra hardware in each of our data centres – despite the limitations posed on physical visits.
Speeds faster than 100mbps are more affordable than ever on NBN and OptiComm.
250Mbps/25Mbps and 1000Mbps/50Mbps plans have been available for eligible areas for the past several months, and the feedback from our customers on these products has been overwhelmingly positive. Over the coming months we anticipate being able to offer these plans to many more of our customers as our upstream partners open up availability of these speeds to new areas. And this is only the tip of the iceberg in terms of some of the changes we expect to roll out over the next 12 months – as we work hard to ensure your 2021 internet experience is even better than 2020.
---
---