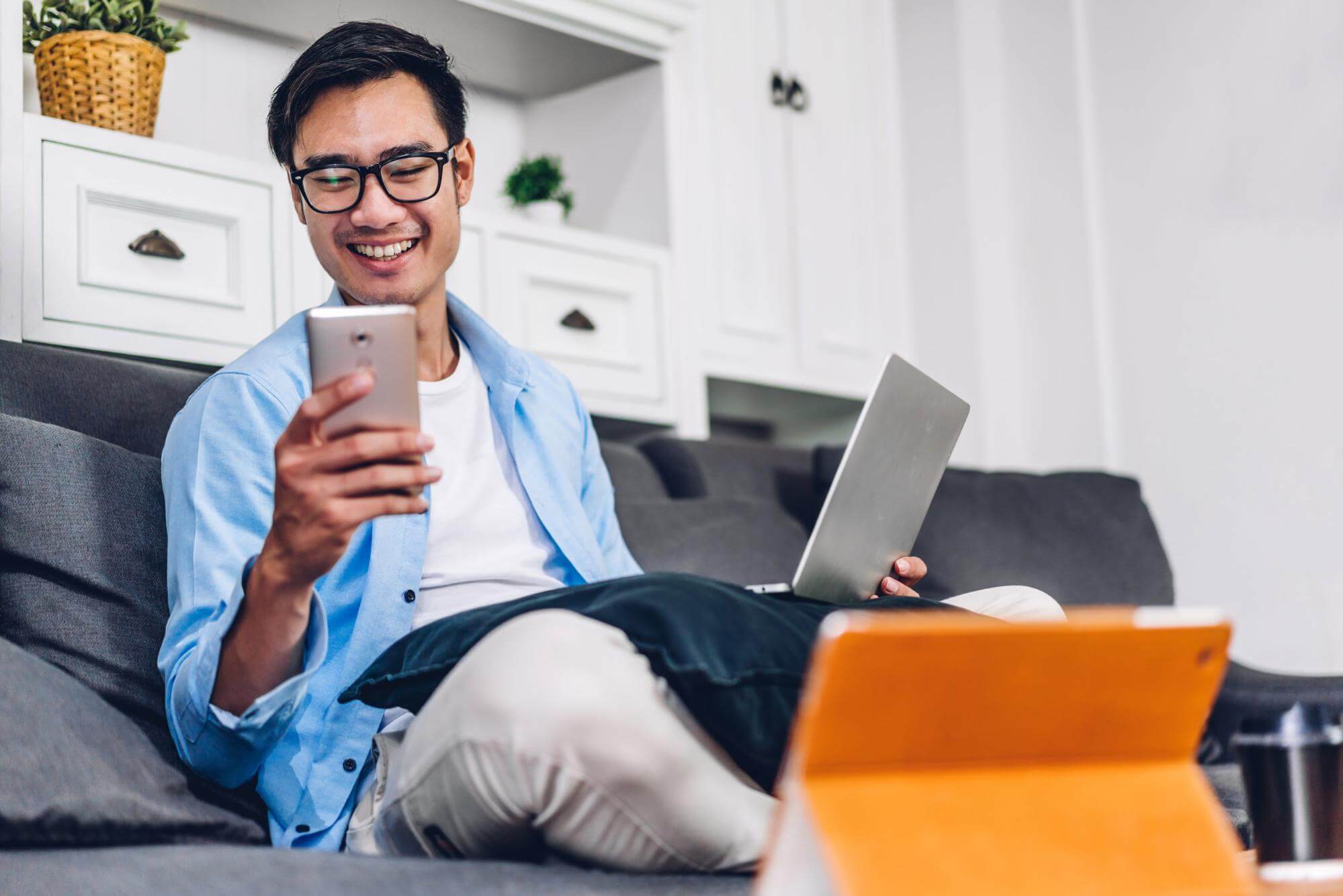 Telstra Velocity transition made simple with Leaptel
It's time to switch providers! Telstra Velocity is becoming Opticomm, and you have the choice of new service providers – start celebrating! Sometimes these transitions can be overwhelming as you must deal with different organisations and people. But don't worry; we've made it simple!
What you need to know
Telstra Velocity customers need to switch Retail Service Providers (RSPs) after Uniti purchased the Telstra Velocity network in 2020. As a result, Telstra Velocity customers will be switched over to the Opticomm network – an upgraded next-generation fibre technology network – and will need to say 'farewell' to their old provider.

The change is not immediate for all and will be rolled out over time. Here's what you need to do when it's your turn to get switched over to Opticomm.
What to do next
Choose a new RSP
An estimated 46,000 are having to make the change over time, and customers need to place their orders with their new service providers to avoid being offline. All transitions should be smooth, particularly if you choose a provider that will assist you through the process.
Not sure what to look for in a provider? Check out our blog: 3 important things your internet service provider should be doing for you.

External ONTs only – optional upgrade
There are two kinds of Optical Network Terminals (ONTs): internal and external – sometimes known as Network Termination Device (NTD). If you have an internal ONT, then you already have access to the full range of speeds. On the other hand, if you have an external ONT, if you want speeds greater than 50Mbps, you can request a free upgrade with your ISP. Once upgraded, you can enjoy faster speeds!
Checking your ONT type: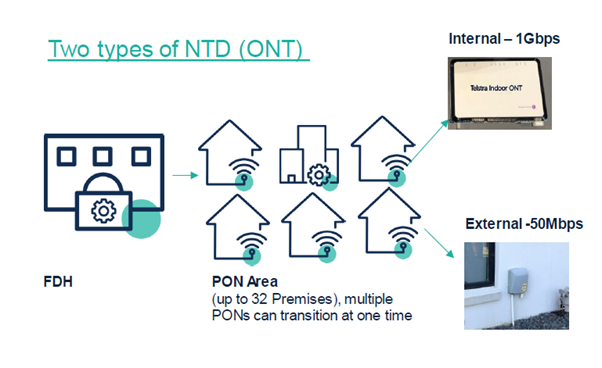 Image supplied by Opticomm.
Transitioning from Telstra Velocity to Opticomm can be made simple with Leaptel. Our Melbourne-based experts know exactly what to do and are ready to help you to get connected to your new service.

Leaptel offers a number of Opticomm plans so you can access high-speed, reliable internet at a competitive price. Head over to our website to see our full range of Opticomm plans.

Get in touch with us today via web chat, email: [email protected] or call us on 1300 205 327 and make the leap to Leaptel!
Need more help?
Here are a few useful links so you can access important information when you need it:
---
---