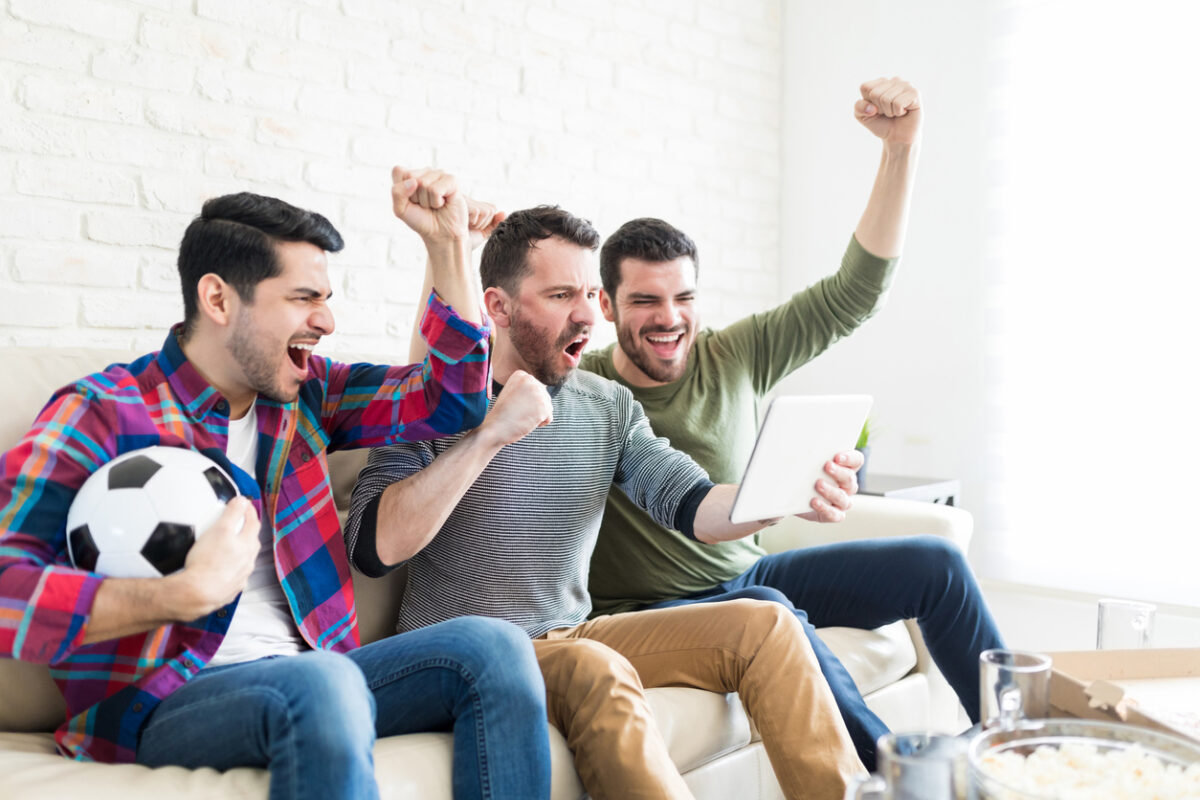 The Trick to Live Streaming Sports Without Interruptions
There's nothing better than watching a sports game live. Afterall, who doesn't love to keep pace with the game as it unfolds?

Watching sports live is the next best thing to being right there and, thanks to high speed home internet, you can get all the perks of high definition.

With a good internet connection, the picture is crystal clear and uninterrupted – just like being at a real game. No motion blurs, pixelation or delayed action.

Leaptel is passionate about setting up the kind of high speed internet that can handle these big games. So if you would like frame perfect live streaming for sports, read on for our top tips.
The Best Internet Speeds for Live Streaming Sports
When it comes to live streaming, the most important thing is to get your internet download speed right. Speed refers to the maximum rate that you can transmit data, and gets measured in megabits per second. A good internet speed can keep up with the motion of the game and gives you that picture perfect high def.

If it's just you or a small household, then we recommend a data speed of at least 50 megabits or higher, to give you that flawless game experience.
However, if you're in a bigger household, with lots of different people using the internet at the same time, then you're going to need to opt for 100 megabits – what we call the "full throttle". (Info here for our NBN Full Throttle plans)
Why You Need Unlimited Internet
If it all comes down to internet speed, then you might be wondering why you need unlimited internet? Well, the answer is it depends on internet usage. You don't want your internet to fail just because too many members of your household are online at the same time. You want your internet to do what you need it to do at all times, and not the other way around.

The amount of internet you have to "draw upon" is known as your bandwidth. Some internet companies offer great internet speeds at the expense of bandwidth, which can quickly get between you and watching a game.

If you want to live stream sports while your family plays video games, watches movies, or uses Zoom, then you're going to need a good internet speed plus bandwidth.
Leaptel offers unlimited plans, but can also tailor speed and bandwidth to suit a smaller budget. (Some of our plans start as low as $49.95 on nbn or Opticomm.) No matter what, the Leaptel Speed guarantee means you'll get the best speed with great bandwidth, on any budget!
Lenny Leapfrog's Top Tip:
If you really want high quality streaming for sport, then make sure your TV is wired into your internet, rather than relying on a wifi connection.
---
---