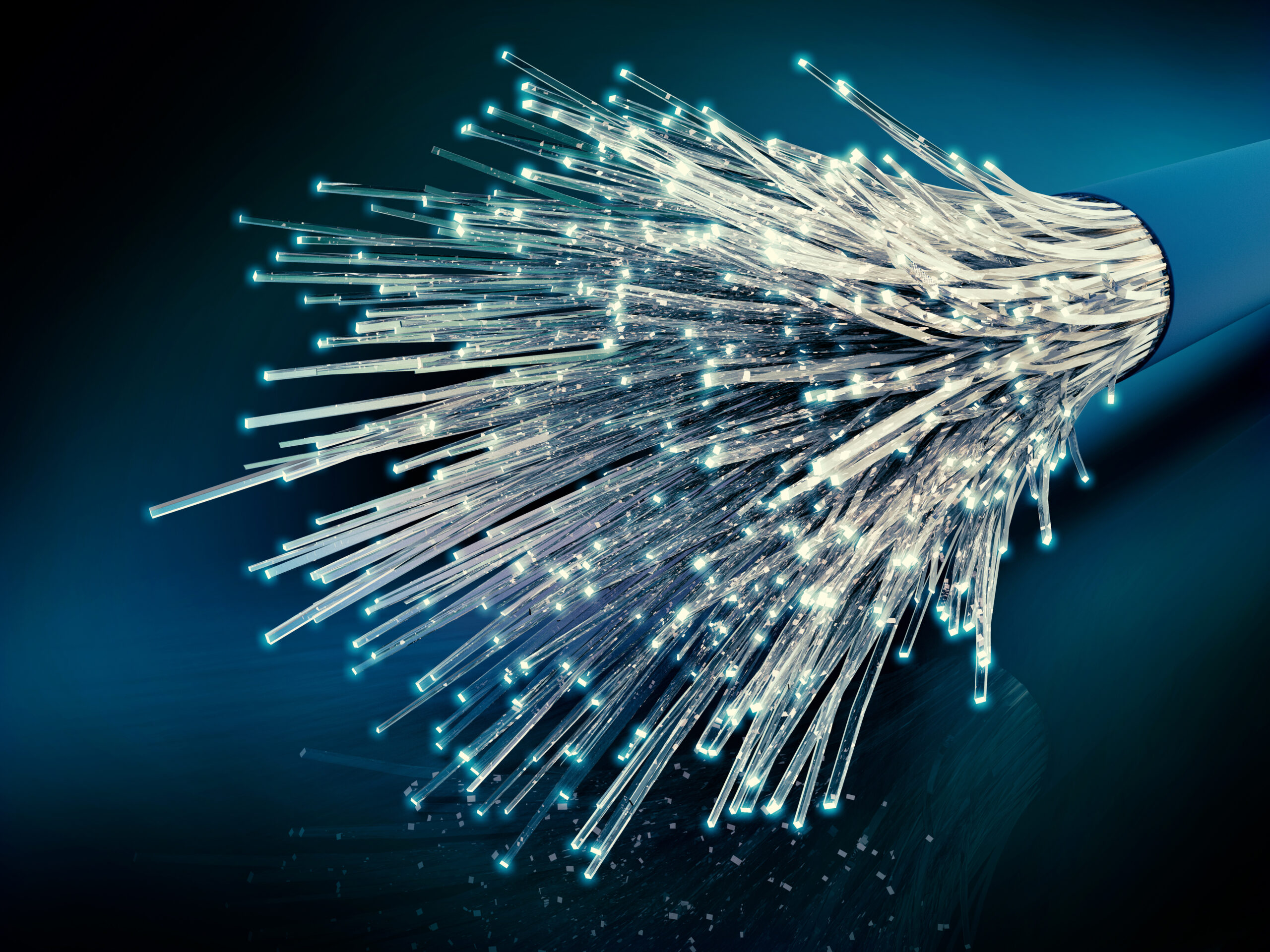 On the 23rd of September 2020, nbn announced that with the initial build of the network complete it would now work towards extending fibre deeper into the nbn network. Under this program, referred to as Fibre Connect, selected addresses with fibre to the node (FTTN) and fibre to the curb (FTTC) will be given the option of upgrading to fibre to the premises (FTTP).
In the two years since, funding commitments by nbn and the Australian government mean that by the end of 2023, an additional 3.5 million homes and businesses will be able to get an FTTP connection. Further announcements by the new Labor government mean that an additional 1.5 million homes and businesses will have access by 2025.
Overall, this means 90 per cent of the Australian fixed line footprint (over 10 million premises), will be able to have the option to have a gigabit (1000Mbps) plan via nbn's FTTP and hybrid-fibre coaxial (HFC) networks.
At its core, this program is about giving customers the choice to replace the copper-based fixed-line nbn technology installed in their home with world-class fibre optics that will deliver high speeds and greater reliability.
What's new about nbn Fibre Connect?
Now you may be asking, what is new about this program? After all, nbn has operated user-pay fibre upgrades before through its Technology Choice Program.
What is different this time, is that nbn is offering free installation to eligible customers who commit to keeping a certain connection speed for the first 12 months of their new FTTP connection.
On FTTN, by committing to going on a 100Mbps/20Mbps plan or faster, for 12 months, nbn will install FTTP for free (if your address is eligible).
On FTTC, by committing to going on a 250Mbps/25Mbps or faster, for 12 months, nbn will install FTTP for free (if your address is eligible).
Once the 12-month period is up, you may downgrade to a plan below the minimum speed tier and incur no penalty.
If you downgrade your plan below the minimum speed tier or cancel your service, then nbn will charge a $200 fee to your internet provider who will pass it on to you.
How does the installation process work?
nbn has devised a relatively straightforward installation process consisting of two technician visits:
1. Pre-installation visit
A nbn technician will attend your address to assess the outside of your premises. This is to help identify any issues that might occur during your installation and prepare for the installation appointment.
No one needs to be present for this appointment, but if you are home the technician may request to do some installation on the premises to reduce the work required on the installation day.
2. Installation appointment
An appointment will be booked for a technician to arrive and install the nbn equipment inside and outside your premises. You or someone you authorise over the age of 18 will need to be present to provide access and consent for work to be done inside and outside your premises.
In most cases the work will take between 3 to 4 hours and once completed your new nbn service will be installed, tested and activated.
Once complete, you plug your router into your new nbn FTTP Network Termination Device (NTD) and your connection should be working.
In the event there are any issues with your new connection, your old connection will continue working until it is cancelled by your provider, up to a maximum of 12 months. If you are a Leaptel customer we keep this connection active until we know your new connection is working, up to a maximum of 7 days.
Why should I upgrade?
In the short-term, FTTP will give you access to nbn speeds up to 1Gbps (1000Mbps). FTTP is also just inherently more reliable than FTTN, as it no longer relies upon the copper telephone network that was installed by Telstra over the preceding decades.
In the longer term, FTTP is upgradable as needs arise. nbn has previously announced that it is trialling new technologies that could help deliver speeds up to 10Gpbs (10,000Mbps).
For full details on why you should go fibre, read our blog here.
Please note – this program is only rolling out in nbn service areas.
How can I sign-up?
You can find some great information, including how to sign-up to this program, on Leaptel's Fibre Connect Page.
There has never been a better time to get Fibre, so leap in today with Leaptel, your Fibre Connect experts!
---
---