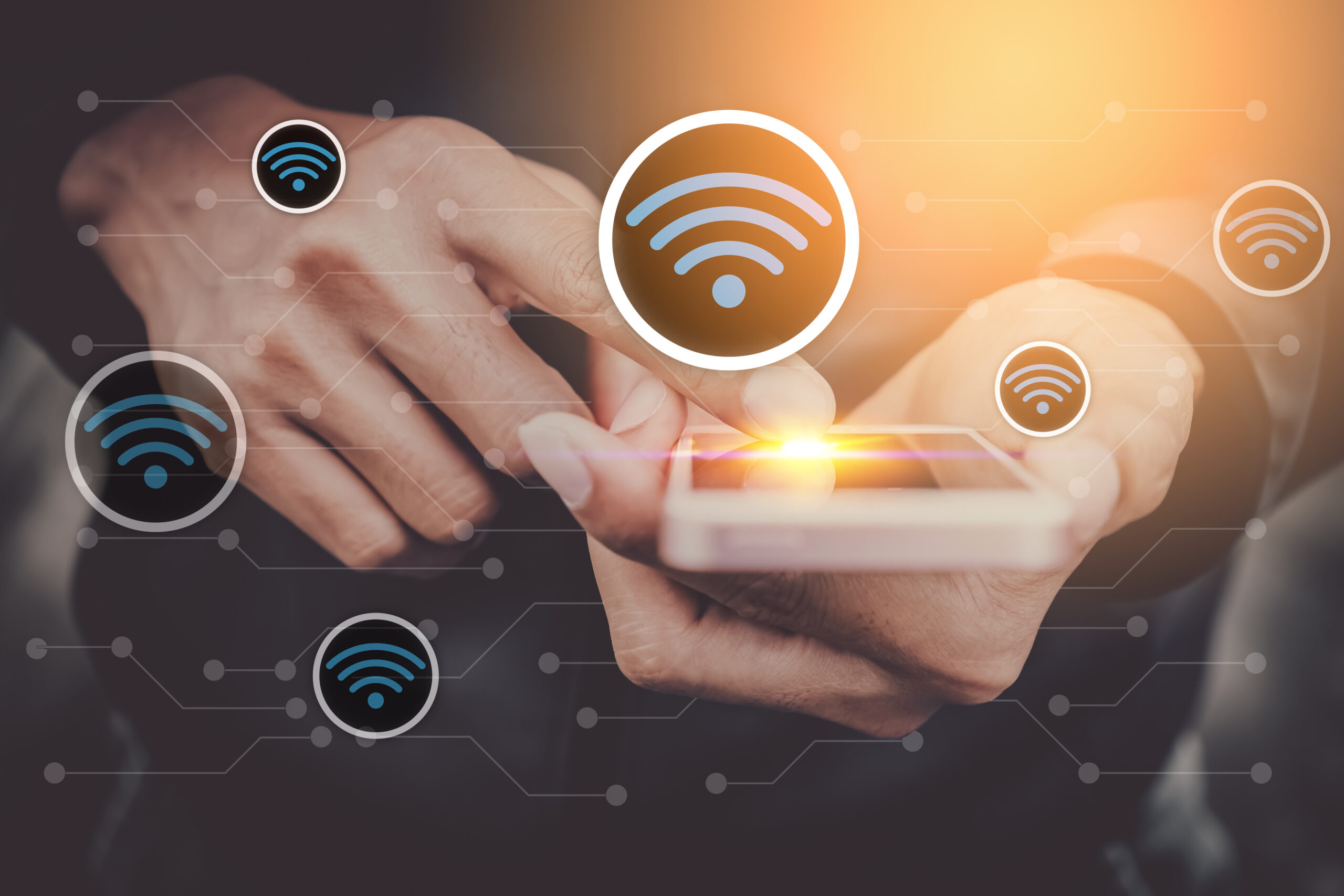 Who has access to your data online?  8 Cost-effective ways to better protect yourself and your family on the internet.
With the amount of time we spend doing things online these days and the sensitivity of the information that we disclose, it's becoming increasingly important to think about e-safety. From data breaches to phishing scams to social media account hacking, the threats are real and happen daily.
At Leaptel, we're in the internet game, and whilst we don't claim to be cybersecurity experts, we know a thing or two about the internet! We also genuinely care for our customers, so we have put together this post where we will cover 8 cost-effective ways to better protect yourself and your family while online.
Keep your network secure
Securing your Wi-Fi network is as simple as using a strong password to prevent unauthorised access. If you have the technical prowess, you'll know about encryption standards, so be sure to use routers that use WPA2 or WPA3 encryption standards rather than WEP.
For those who are less technically minded, ask your local Aussie experts in the Leaptel call centre which device is suitable for your connection type, and provided we only supply eero 6+ or TP-Link VX230v AX, you can rest assured it runs the better encryption standards.

Keep your devices up to date
Regularly updating the software and firmware on your devices (laptops, smartphones, routers etc.) is important as these updates often include security patches that tackle any security vulnerabilities.

Use antivirus and anti-malware software
Find reputable security software and make sure to keep it up to date. Antivirus and anti-malware software can protect you against malicious software and help prevent any attempts to harm your devices.

Use strong, unique passwords
Using strong, unique passwords is a great and sure-fire way to protect yourself online; also, use different passwords across all your online accounts.

Enable two-factor authentication (2FA)
Two-factor authentication (2FA) has had an enormous uptake recently and for good reason. It provides an extra layer of security by requiring a secondary verification method when logging in to accounts online.

Make the most of parental controls to keep the kids safe
Children are very vulnerable online, so we need to do what we can to protect them. Put ad blockers on and block malicious websites, schedule times for them to be online and regularly monitor the sites they have visited. To be able to do this, you will need to use an app designed to enable this level of security – there's plenty around; you just need to do some homework to find the right app for your family.

Use a VPN
Maintain your privacy online with a Virtual Private Network (VPN). You can get free or paid VPNs; however, subscription-based VPNs generally provide better online privacy. Costs do vary, and choosing one can be daunting. Some routers offer VPNs as an additional service at a lesser cost, so it pays to check out those options first.
eero 6+ routers not only come free with eero Secure but give you the option to purchase eero Plus, which includes a VPN powered by Guardian.

Continue to build your e-safety knowledge
Always keep up to date with the latest information, from current phishing attempts to the latest data breaches, and keep up with expert advice on how to manage your security online.

Safety online is becoming more important in a world that is hyper-connected. There are many things that you can do to better protect yourself and your family while on the internet. We encourage you to consider implementing some of the tips provided in the blog, particularly using strong passwords, enabling 2FA where possible, using a router that supports the latest encryption standards and, best of all, lets you manage your family's security measures through a simple app.
Check out the eero 6+; not only will it help improve your e-safety, but it will improve your Wi-Fi experience within your home through better coverage by using multiple eero devices coupled with the latest Wi-Fi 6 technology.
If you would like to learn more about eero 6+, head over to our website or get in touch with one of Leaptel's local Aussies experts via web chat, email or phone 1300 205 327.
Disclaimer: The information contained within this blog post is for general guidance only. For cybersecurity advice, please seek the services of your preferred cybersecurity expert.
---
---